---
Why Choose Niltech-Edu's 100% Job Guarantee Program?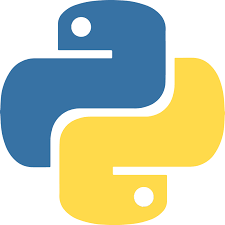 Niltech is Funded by Facebook.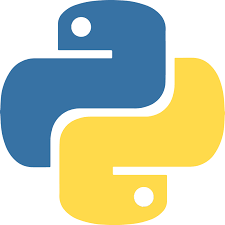 Globally Valid Certification Programs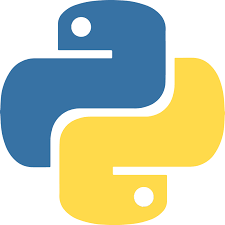 Very High Core Placement Record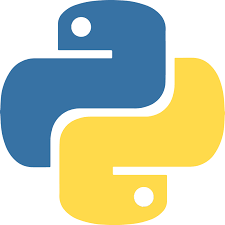 Alumnis working in MNCs Worldwide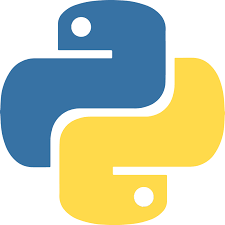 Only Place to learn from Developers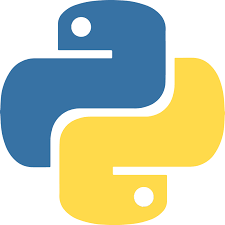 Opportunity to interact with MNC Experts and get Career Guidance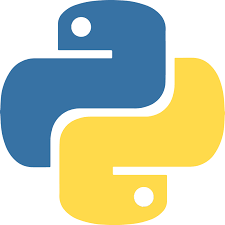 Best in Category Affordable Pricing
---

Enquire Now about our 100% Job Guarantee Courses.
---
---
OUR ALUMNIS WORKING IN TOP MNCs
Best Place to learn new Technologies. Niltech Trainers are best and very genuine as per my knowledge and are very helpful, many other places are not at all good.
Best place to learn and work as intern.. 😊. By Niltech Team's Guidance, I am currently working at Micron and settled in Canada.
Nice hard working caring and kind team. Its been a wonderful time working with you as an Intern. Finally with your guidance and efforts, I got selected for TCS Digital with highest package in my college.
To Vaibhav Jaiswal Sir,- For legends there r no words to say, spread ur knowledge to everyone and make more students achieve success in life. Your classes are very beneficial, Sir.
Great learning experience at Niltech. the most important aspect about the training for me was the fact that by the end of the course I was able to code by myself. Vijay sir has been extremely graceful and helpful in making me understand all the concepts of python programming. Huge thanks to vijay sir and niltech team. Regards Rehana
I am in contact with Mr. Vaibhav Jaiswal sir, he is amazingly talented. Hope Niltech grow more and more bigger and helps more candidates in their career. My journey with niltech was awesome as the team has assisted me in my career.
Profound knowledge by tutor Mr. Gaurav Singh lucidly explained during one of the sessions for DataScience. Complete Value for money. They great technician and can build anything and I speak vicariously so. Thank you for putting out such valuable services.
It's really good. Apart from working on projects, we even learnt python programming very easily and the support from Niltech was really great at any point of time. I suggested all my juniors to reach out Niltech for any type of help and career advice. The best thing I did is to choose Niltech.
I took Data Science course at Niltech. Sreekanth Sir is a huge expert in his field, He knows everything and can explain all the doubts with easy practical examples. I remember him explaining us an algorithm using coffee cups and water bottles, very interesting class.
A very good place to learn and build yourself. You can really make yourself much more updated and knowledgeable here. I took the training on advance python from Niltech and the trainer was really very good vijay sir (we persoally call him jacob sir hahaha) a great tutor as well as a developer. The whole niltech team is very good.
Thank you Niltech team for your support throughout to start up my career in Embedded systems. I would like to recommend to all my friends who are eager to get training on professional courses with Niltech. Thank you Saikumar for explaining all things from beginning and really appreciate for that. He is very smart and listen to me in details. Thank you admin team for sending all components to Australia on time. You guys are really doing a great job !!!
I came here for Embedded System Project but they encouraged me to go for IoT course. Before coming to Niltech I used to think that IOT means home automation only, I never knew that IoT is so vast and broad. I got to learn what a real IoT is.
Best place for learning python. Srikanth sir was very patient and explained everything in detail.
I went to Niltech for Learning Python. They are simply awesome. Very good..
It is good experience to do Internship with Niltech. And the way to they teachs regarding new technology and suggestions even after the completion of the Internship is very good and thanks to Niltech.
Very Nice Learning Environment.
Top machine learning and IoT projects company
I needed some IOT and AI combined product development. The guys here are really competent and they also guide in the distribution.
I took python coaching in Nov 2019. The Developer taught well.
Looking forward to take much more Services. Will be in touch. All the process went in a professional way.
Best institute for coding. Everything is fine.
Firstly i would thank niltech for give us a great experiance working with you !! We are very much satisfied with the services , we are also glad that you allocated us Mr. Naresh Puppala , he is a person with immense knowladge and patience who made us obtaining a good grade !! We rarly see people like him in these days , no matter how many doubts we ask he always supported us in all aspects clarifying it to the maximum extent !! Your skilled developers and good managment skills made you guys the best !! I will strongly recommend you guys to students abroad !!!
The developers are very interactive n supportive, they all strt the things from beginning to make the learning more understandable n enjoyable..... My special thanks to Vaibhav Jaiswal sir 😊🙏 for his continuous support n guidance during my ML internship.... It's was an honour learning from sir 😊🙏
Previous
Next
---
---
---
---
Corporate Grade Python Curriculum
---
---
---
About Python Programming and Opportunities
Python is a general-purpose, versatile, and powerful programming language. It's a great first language because it's concise and easy to read. Whatever you want to do, Python can do it. From web development to machine learning to data science, Python is the language for you. Python is a powerful general-purpose programming language. It is used in web development, data science, creating software prototypes, and so on. Fortunately for beginners, Python has simple easy-to-use syntax. This makes Python an excellent language to learn to program for beginners.


Free and open-source - You can freely use and distribute Python, even for commercial use.
Easy to learn - Python has a very simple and elegant syntax.
It's much easier to read and write Python programs compared to other languages like C++, Java, C#.
Portable - You can move Python programs from one platform to another, and run it without any changes.
Python is easy to learn. Its syntax is easy and code is very readable.
Python has a lot of applications. It's used for developing web applications, data science, rapid application development, and so on.
Python allows you to write programs in fewer lines of code than most of the programming languages.
The popularity of Python is growing rapidly. Now it's one of the most popular programming languages.

Before getting started, you may want to find out which IDEs and text editors are tailored to make Python editing easy, browse the list of introductory books, or look at code samples that you might find helpful. If you want to know whether a particular application, or a library with particular functionality, is available in Python there are a number of possible sources of information. The Python web site provides a Python Package Index (also known as the Cheese Shop, a reference to the Monty Python script of that name). There is also a search page for a number of sources of Python-related information. Failing that, just Google for a phrase including the word ''python'' and you may well get the result you need. If all else fails, ask on the python newsgroup and there's a good chance someone will put you on the right track. The main goal of the courses is to guide you from a state of complete programming illiteracy to a level of programming knowledge which allows you to design, write, debug, and run programs encoded in the Python language, and to understand the corporate and industry level concepts of software development technology.
---
---